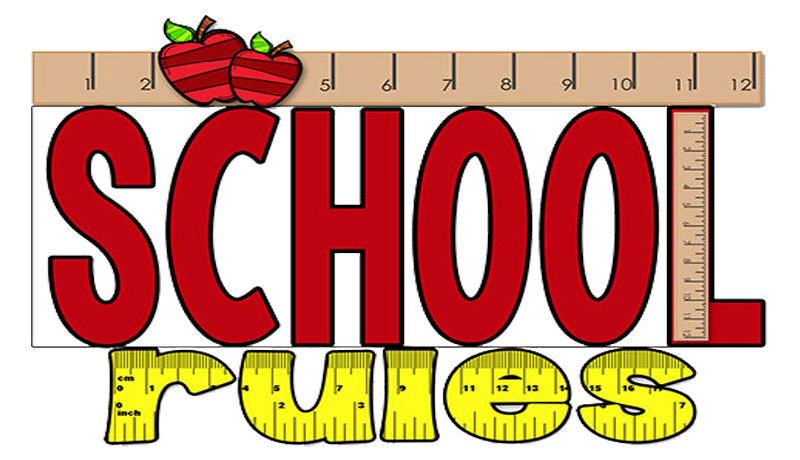 General Rules
• 75% attendance is compulsory for all students as qualifying factor for appearing in the final exams. (home/board).
• Leave will be granted on applications from parents/guardians prior to the commencement of the leave, for plausible reason only. Medical leave will be acknowledged only on producing medical certificate from a registered medical practitioner.
• Parents are welcome to meet the Principal between 9 a.m. & 11 a.m. on all working days or by prior appointment.
• Transfer certificate will be issued only after all dues are cleared.
• New admission, if for any reason, decides to withdraw or not avail the seat after admission formalities have been completed, will have to forfeit admission and three months fees.
• Payment of fees shall be accepted by the bank nominated by the school within banking hours from the 1st to 15th of each calender month mentioned on the fee bill book.
• Security deposit is refundable if applied for within a period of 15 days from the date of withdrawal from the School. Original receipt will have to be returned to the School.
• The refund will be made only in the 1st week of May and in the 3rd week of December as the case may be.
• No reduction in fee will be made for continued absence on any ground. Fee is chargeable for all the twelve months in the academic year.
• One month's notice in writing or a months fee in lieu thereof is required for withdrawal of any student.
• Student will not be permitted to appear for any examination unless his/her dues are cleared up to date.
• All receipts must be carefully preserved & be produced on demand.
• The security covers all types of caution money i.e. security fee for library, games and science equipments.
• All fees and charges will be payable from the month of April even if admission is taken at a later date.
• The Bank nominated by the school on the dates mentioned on the fee bill book shall accept payment of fees within banking hours.
• It is compulsory for students to attend school on the first three days after each vacation.
• If a child remains absent for 10 days in continuation without a leave application the name of the child will be struck off the school roll.
• Parents are requested not to ask for leave for the purpose of attending religious ceremonies, marriages and festivals for more than ten days in the School Year.